Results from a fresh outside perspective
Alex is one of the most seasoned product executives I met in my career, combining a great balance of strategy with excellent hands-on execution.
Zvi Guterman - Co-Founder & CEO, CloudShare
Incredibly smart and charmingly honest, Alex quickly established trust and credibility. His rich marketing and product background, and his great leadership allowed him to make a big impact rationalizing positioning, pricing and packaging across product lines.
Bernardo de Albergaria - VP & GM, SaaS Division, Citrix
Poised and with impeccable style, Alex is a truly one-of-a-kind product management executive with an exceptional ability to bring people together behind a vision, and execute it.
Sebastien Le Tuan - Principal, UXd Consulting
In all interactions, Alex is positive and a joy to work with. He was able to take in a variety of inputs and market priorities and work with others to craft a coherent product strategy and roadmap. He worked hand in hand with sales to engage our customers and explain the product value.
Raj Jain - Chairman, Co-Founder, President, CTO - Kintana
Alex is a master at understanding customer and market needs, and translating that into actionable product plans. He is a strategic thinker, very articulate and extremely credible.
Mark Pecoraro - VP Operations & Customer Success, Accept Software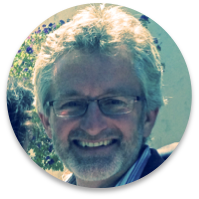 Trust and Passion
People love working with me and I quickly integrate with existing teams creating a space of trust, high energy and passion that fosters change and innovation.
Lean
I use a Lean Startup approach and metrics to rapidly iterate the definition of solution priorities, the identification of customer pains that matter, and the target audience.
Actionable Results
Roadmap, messaging, positioning and go-to-market with competitive analysis, thought leadership and evangelizing.
Translate technology ideas into solutions with focus and execute through iterations of hypothesis and tests working closely with customers for feedback and learning. Articulate a succinct value proposition and differentiation (what is the secret sauce?). Establish product management and product marketing processes.
Sample clients: CloudShare, Kintana, Innotas, Accept, LogicMonitor, Droplet, Correlsense, Certus
Three scenarios:
Take over a project when an organization lacks resources. Provide a full turnkey solution from strategic direction to resources and execution.
Jump start internal disruptive initiatives.
Define product portfolio strategy and establish product management and product marketing processes.
Sample clients: Intacct, Citrix, Jive, Quest Software, Serena, LogicalApps, Microsoft, Oracle, IBM Rational
While most of my skills are domain independent, these are a sample of the industry spaces in which I have been involved: enterprise and consumer SaaS and mobile applications, collaboration, web meetings, group chatting, file sharing, product portfolio planning, ideation, agile development, requirements management, cloud environment management, continuous integration and delivery, testing, application management, IT Governance.